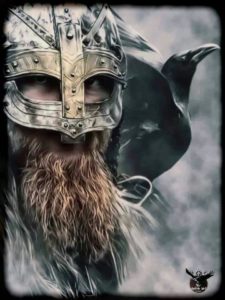 3 Magnificent Days in beautiful Kongsoe, Denmark
with Michelle & Sean Manders
Friday the 16th of June – Sunday 18th June 2017
Denmark – the doorway to the heart
of the Viking Leaders of the Living Light
The Authentic Awakening of the Creation Guardians
What is your True Desire?
Desire is defined as a deep yearning, want, impulse, longing, craving, hankering and hunger for something.
The Viking Warriors of the Living Light, serving the Living Gods and Goddesses of the most Supreme Living Light are gathering to deliver this profound theme of energy. We are now being called to allow ourselves to accept the invitation our inner warrior is extending to us so as to connect more authentically with our brave heart and courage to commit to what is most precious and dear to our core spiritual selves.
These powerful Viking Leaders of the Living Light are inviting us, over a period of three days, to receive the Creation Guardians Revival Codes upload and download in Denmark at various sites we'll be visiting. Here we will also be receiving the Equality Codes as these sacred Viking Warriors of Living Spiritual Light reveal to us the truth about their spirit and their drive and why equality between male and female is so enormously important.
The energy we'll be working with is being prepared to shift the next powerful dimension of consciousness collectively, resulting in the another deep shift and revival of our Sacred Divine Natural Awakening Consciousness codes, which hold the information our atomic structure needs in order to increase our range of perception as we shift further away from the dying hologram of the old earth and fully integrate the Sacred Terra Nova goldprint and way of living.
Because our Sacred Divine Natural Awakening Consciousness codes are being revived, this is our signal that it's time to tap into our true desires as spiritually empowered evolved adult beings and harness these living light desires and make them reality. The level of energy we are working at does not entertain shallow, lustful desires. Instead, our deepest spiritual desires that reach out from the very core of our most positively and potently empowered selves are welcome.
It is these powerful spiritual desires of the living light made manifest that shall ensure that we and the New Earth thrive together.
Over these 3-days we will be greeted by these powerful energies designed to trigger our soul technology holding the script reminding us of our role not only as Earth Guardians, but as Creation Guardians – Guardians of All Living Creation.
This is the next level role of service we are being extended an opportunity to accept if we are willing to embrace our authentic desires and make them a reality.
The Viking Leaders of Living Light are preparing us for what is to come post the solstice – 21 June 2017. July 1st is a whole new vibration, which the Viking Leaders of Living Light (V.L.L.L) have designed and will deliver between July, August, September and October 2017.
We are also preparing for a powerful event happening between the 8th and 13th of August 2017, this is when our 3 lower chakras are merging their energy  with that of our Sun Chakra, located between the base and sacral chakras. This signals the time when Mother Earth will be downloading her next very powerful download of "lost" soul-technology, and marks the gateway the next powerful Ascension Wave will be passing through. The Ascended Masters have requested that Sean and I conduct a series of activations and earth/crystal grid activations in Romania atop the Bucegi Mountains. This date window is in alignment with major shifts we were a part of anchoring at the same location in 2016. This will be a 4-day event and will be held in Brasov, Romania from 10 – 13 August 2017 – "Initiations of Living Crystal Light at Bucegi". Keep an eye out for the upcoming event details.
Over our 3-days in Denmark we will be visiting some powerful Viking sites where the initiation codes will be channeled to our attending group, as well as Crystal Grid building and activations.
These 3-days are designed to open up and shift the Crystal Grids in your body so that your Creation Guardian Codes can be revived as can your freshly energized and revitalized brave heart. This is preparation for the big event happening between 8 and 13 August 2017. The 8:8:8 channeling event will be free of charge to the public via a free live webinar platform, conducted live from the City of Gold, Johannesburg, South Africa. Details will be provided closer to the time.
On day one of our event in Denmark, the 16th, we visit Jelling, which was the highest place in Denmark and headquarters of Gorm the Old (the first known King of Denmark) and later on his son Harald Bluetooth as King, which is a Viking site of interesting measures and a great mystery of that time. Both were married to their "divine counterparts" and the Alpha and Omega is recognized now and depicted from that time. This is the site where we will connect with the Crystal Tablets holding the "Sacred Chronicles of Aurora Frequency" which is currently slowly emerging from the Sacred Crystal Libraries of Goddess Akasha harnessing the Alpha and Omega Living Codes of Light.
Gorm, was the first known man in Denmark expressing in Rune alphabet that his wife was the most beautiful in Denmark.
After this site visit we will drive to see the original Viking ship and an interesting church too made for Haralds wife Tove. Then we will venture into some untouched parts of Mother/Father nature from that time, to connect with the powerful energies present and undergo a Sacred Earth Reconnection ceremony. Please dress to allow for walking.
On the 17th we will visit Tustrup, a site from the Stone Age and after that the heart chakra of Denmark – the Sky Mountain (Himmel Bjerget) (147 meters high exactly like the Keops Pyramid). Once we have completed the days channeling, activations, initiations, crystal grid building and sacred ceremony we will end the day with a swim in a Kundalini Lake (Slaaen Lake). All channeled initiations and grid work will be conducted throughout the day.
On the 18th we will be focusing on creative integration of the weekend's events, and includes more channeled experiences. Please note that much, much more always takes place when we're actually doing the work and interacting with the Benevolent Living Light Beings. You won't be disappointed!
The opening of the Lion Heart Universal Gateway signals the arrival of the next theme of consciousness we are to master – COURAGE, KNOWING OUR TRUE DESIRE, and FORGING AHEAD without allowing anything to stand in our way.
This event is closed for sign up, but you can purchase the activations being performed by contacting Savannah: teachings@omahara.com
In love, peace and appreciation,
Michelle Manders – www.michellemanders.com &
Savannah Michalah Kofoed – www.omahara.com – Facebook