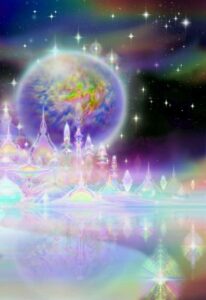 Hello beautiful souls!
Palace of Peace with Michelle Manders.com presents the launch now of our "Madiba Planetary Love-Peace Project" – Free Soul chat – Saturday, January 28, 2017 at. 4:30 morning Danish time on the New Moon in Aquarius, Super Moon & Chinese New Year of the Rooster. Phoenix is ​​about to rise!
I have been through the most extraordinary journey to date as a result of our recent project "Our Golden Monad Return", which ended the 24th. We were divinely blessed by the energy of Madiba, who allied himself with the group through Michelle. This was not a channeling of his voice, but the experience for Michelle of him channeling his love through her heart.
We invite you to experience a spiritual communication with Madibas energy. Our legendary Nelson Mandela, now as a mere Emissary of Light that communicates as Madiba from the Divine Source, and shares his continous vision of love with us for the future of our present troubled nation and planet. It all happens tomorrow! Click this link for more details and registration for participation ….. and you'll see the right time for your timezone, and you are warmly welcome – rather encouraged to share. Thanks to you!
The NEW MOON in Aquarius is about finding solutions, see the future, humanitarian attitudes, revelations, humor, friends and avoiding excessive attachments.
If you have your birth chart (blueprint) by hand, then check which house the sign of Aquarius are in, and you will know, what you will tap into and in what area of ​​your life.
AWARENESS must now be applied on a whole new level of consciousness. Previously successfully conducted "blind" trust in the process, because you have the best intentions making life work for you and not against, is no longer valid …. there IS now an imperative need for much greater AWARENESS/ATTENTION/RESPONSIBILITY, now using your INTUITION and instinctive FEELINGS, so I call to you now to be in the NOW, LISTEN, FEEL and ACT IN ACCORDANCE with what you are guided, not what others think, as it can end in disaster and the price could be high. 2017 require that we do things differently now – living in a higher frequency, which requires higher awareness/attention/responsibility.
In love, peace and appreciation, Savannah MichalaH Kofoed, Omahara