I am Savannah, founder of Omahara - Heaven on Earth, Living Love Technology and Savannah's Treat - B&B Healthy.
I am a Master Facilitator in Melchizedek tools for Ascension presented as Omahara, am psychic with massive experience in virtually all matters of life - body, mind and spirit, so offer teaching of Omahara, cleansing and protection, meditation/DNA activation, guidance for a healthy lifestyle, astrological and numerological guidance and report, technology for Radiation Protection of DNA and purification with frequencies, as well as Wetality CBD and essential oils, healthy water and air, reflexology, massage and healing - direct, remote or online healing, etc.
Sign up for my newsletter and stay informed about global as well as local activities and astrology for you approx. once a month.
If you want uncensored truths, please follow me on Telegram: https://t.me/omahara_melchizedek - highly recommended!
Denmark, +45 60807651 or teachings@omahara.com

Birth Chart - Short & Good
Astrological, numerological & tarot
ca. 15-20 pages, handmade
Who are you? What is the essence of your soul? What is your life purpose?
"Man, know thyself" - what you should know so that you can become the best version of yourself. When you know, you know!
Important info for everyone, including parents of young children, so that they can support their needs and life mission from the start.
dkr. 555,- (incl. possibly corrected time of birth).
Sent your date of birth, place and time (estimated) to Savannah: teachings@omahara.com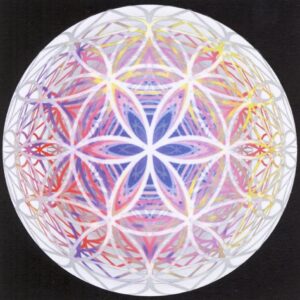 Powerful tools for Ascension!
Online teachings: Ask Savannah for dates!
7 days (in 2 modules) from 4pm-22pm CEST (Copenhagen)
There is only one way - forward and upward, and this is accomplished by going inward.
5D is the minimum goal of your soul's liberation now, but it does not happen by itself.
Omahara/Melchizedek provide you the tools to walk the path on your own,
heal and constantly raise your vibration with short daily DNA-activation as meditation.