Hexagonally Scalarwave Structured Water™
The quality of your body's cell replication depends very much on the nutrients it has to do the job with. But even more important is how the nutrients are being carried into the cells. Hexagonal Scalarwave Structured Water™ or Crystalline Structured Water has the correct geometry to penetrate the membranes of the cells and deliver the nutrients. "An important key to health is the amount of hexagonally-structured water we have in our bodies..In the end, the one with the most Hexagonal Water wins!" "The regular consumption of hexagonally-structured water has been associated with: heightened immune function, rapid hydration, efficient removal of toxins, better nutrient absorption, longevity, weight loss and greater overall health" - Dr. MuShik John.
Everything is achieved through imprinting of energy frequencies by our well qualified sacred scalarwave structuring process.
Mix 2 bottle caps into 1 liter of spring water, let it stay for ½ hour and drink. Mix it in anything but avoid contact with metal. If you have undrinkable tapwater, then use distilled water, otherwise spring water is fine. 
Most dis-eases can be traced to dehydration. It is the number one cause of stress in the human body. When there is insufficient water, every biological function suffers. Chronic dehydration has been linked with headaches, asthma, colitis, diabetes, heartburn, peptic ulcer pain, high blood pressure, blood cholesterol and many other symptoms. However, our most recent research is revealing that it is not just the lack of water, but the lack of hexagonally-structured water that's of greatest importance. Dr. Emoto's crystal photographs have confirmed this convert of medical quality of double distilled water into perfect geometric Hexagonally Scalarwave Structured Water™. Over the years we have produced water, that have won the world championships, prizes and made our costumers very satisfied.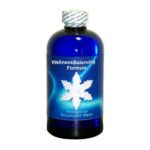 Wellness Formula™
We attended a meeting with Dr. Emoto where concerns about bird flu and various viruses were being discussed. We left with the agenda to create a daily support water. The Wellness Formula is designed to encourage maximum cell water turn over. This will help the body flush stored toxins from the system, which in turn, support the immune system in the defence of body.
---> Designed to strengthen the heart, support the metabolism and digestive system, naturally detox the body, support the immune system and promote a peaceful and full awareness of the body.
1 bottle for US$24,95 NOW US$14,40
Super Cellular Formula™
The enhanced Super Cellular Formula is based upon thousands of clinical voice analyses, which revealed the needs of the physical body. It is used to enhance the physical structure by increasing energy. For this enhanced blend we added additional energy frequencies to the original award winning base solution. This new formula is designed to increase physical energy and stamina. This formula encourages mind-body balance. This is an excellent daily water that helps the individual accomplish all their tasks.
---> Designed to increase the energy level, stamina, mind-body balance, super health through effective hydration.
1 bottle for US$24,95 NOW US$14,40
5 bottles for US$80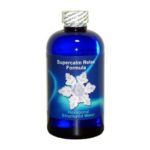 Super Calm Formula™
We like to think of this Super Calm Formula as a cellular way to "calm" chronic fear, stress and sadness.
Super Calm is designed to deal with the mental and emotional body. It can create a euphoric sense of well-being. It assists in providing balance and harmony to the nervous system and is also a feel-good type of drink for general upliftment. Super Calm also helps stabilize and calm the active "monkey" mind.
---> Designed for Chill Out – Relaxing, Mental and Emotional Peace and Calm.
1 bottle for US$24,95 NOW US$14,40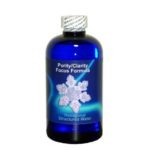 Purity/Clarity Formula™
Purity/Clarity Formula still contains the base formula that won all of the awards. With recent breakthroughs in manufacturing we have been able to add the additional energy frequencies. This formula is designed to expand consciousness and awareness. This is an evolutionary beverage to help people get more in touch with their truth and life purpose. This beverage is useful in higher-level decision-making and contributes to mental clarity. With the addition of all the Inert Noble Gases this beverage assists in stimulating the intuitive and higher centers of the brain.
---> Designed to increase consciousness and awareness, own truth and life purpose, higher level decision making and mental clarity. Stimulating the intuitive and higher centers of the brain.
1 bottle for US$24,95 NOW US$14,40
Also see our 
IQubes

,

geometry

 og

personal quantum sound therapy