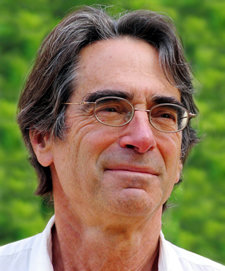 Owen James; Medical Intuitive – www.medicalintuitive.ca
Owen James is a Medical Intuitive who sees a you in the wholeness of your being- physical, mental, emotional  and spiritual in order to find out what is keeping you from living a happy, healthy, fulfilled life. He thoroughly looks into the vibrations of all the organs, the endocrine system, blood&cells, chakras, the life vibration of the physical body and the will to live, searches for the energetic attachments which do not belong. Explores the reasons  which cause certain parts of the body to dysfunction, on many different levels including eating habits, life style, relation with self, with family and other people, current life and past life stories, karma of the lineage. A lot of energetic and emotional clearing is carried out during a session  while  offering  many self healing tools  and you find guidance in many aspects to be able to reach a higher potential of yourself.
Owen James continues to offer  Medical Intuitive sessions both one to one and online for his many clients all over the world;  based on his 50 years of experience on  psychotheraphy, past life regression, Rolfing, homeopathy, naturopathy, acapuncture and Chinese medicine, combining the modalities of the east and west. He's drawn inspiration from many teachings in time which include;
Rolfing-Structural Integration / Dr Ida Rolf
Gestalt Theraphy / Dr Frederick Perls, Esalen Institute
Psychic Healing / Dr Lawrence Le Shan
Natural Healing Sciences / Luther Rice College
Cranial Sacral Theraphy / The Upledger Institute
Acapuncture / College of Chinese Acapuncture (UK)
Chinese Tradional Medicine / CTM Institute, Toronto
Past Life Training / Dr Roger Woolger
Shamanic Training / Master Shaman Don Agustin Revis Vasquez, Peru
Joseph Rael (Beautiful Painted Arrow), Indan elder, New Mexico
Owen lives in Toronto where he had established one of the 55 Peace Sound Chambers in the world, he holds works and workshops teaching the ways to opening  the heart and finding forgiveness  while sharing his deep knowledge and understanding on living a life of kindness and compassion.
Please note contribution for a 1 ½ hour session is DKR. 1.525,-/205 EURO
Owen offer one-to-one sessions while in Denmark at Savannah's Treat for the Heart Opening Work, which is the 15th-17th of January 2021, and sessions from the 14th-19th of January 2021. Payment in cash, by immediate transfer or mobilepay 60807651
For booking a session, please contact Savannah: teachings@omahara.com