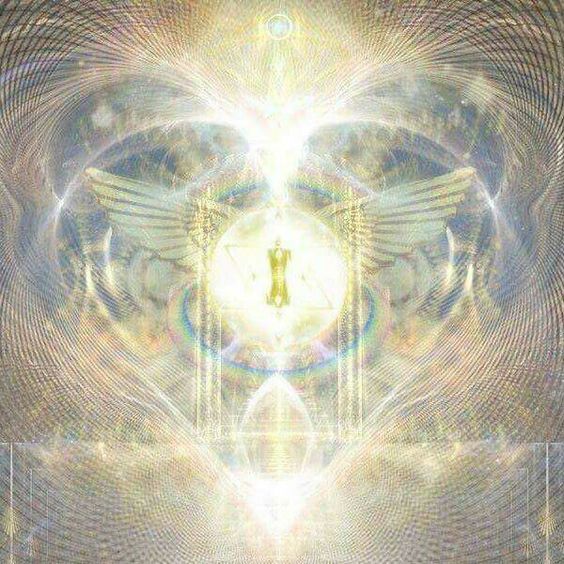 With Sacred Aya Plant Medicine from ancient vines of the Amazon Jungle.
These works serve for people's individual healing and growth as well as healing ancestoral heritage, karma and assist in developing higher collective awareness.
This is an immense experience  into the core of your self , where you become aware of the reasons and blockages that are keeping you from living your truth and appreciating who you really are as the perfect expressions of divine creation. The work acts as a gateway to become more conscious of your fears, things that stop you from moving ahead, issues you can't overcome in relationships and takes you on your own inner journey of deep self discovery.
Divine Mother Aya knows exactly what needs to be worked on in the individual, delivering a divine quantum leap similar to many years of intense spiritual work in just 1-2 nights.
14th-19th of January 2021
at Savannahstreat.dk (choose English)
Limited participation.
1st Day
Arriving on the grounds and settling in time before simple dinner around 5:00pm.
Gathering around 7pm, opening introduction circle, sharing guidelines about the work so that each participant is ready and confident to proceed.
Around 8:30pm opening the work. Once the work is open there is very little talk and more concentration. Various sound vibrations are used, created through crystal bowls, tuning forks and chimes  along with  music specially selected to evoke certain frequencies to help and assist the process. This healing journey takes 5 to 6 hours depending on the group process. Although everyone does their work individually, the collective presence of the group is naturally  acknowledged by all. The feeling of being in a safely held space encourages one to be able to go deeper.
2nd Day
Light breakfast on the go!
Gathering late morning for a sharing circle, answering questions to be able to go deeper the 2nd night with more understanding about how to navigate through the journey.
Brunch.
Rest and spending some time in nature and inner silence.
Simple dinner around 5:30-6:00pm.
Opening the work 7:30pm. Whereas the 1st night was mainly about clearing certain obstacles, looking into aspects of the self usually avoided, the 2nd night is like smoothly sailing through the newly discovered territory, which provides wider possibilities for finding forgiveness and opening the heart. We close the work when the group synergy is ready, usually 5-6 hours after start.
3rd Day
Brunch before the 'talking stick' ceremony, which is a native tradition in many indigenous cultures, where everyone takes turns sharing their experience, helping to bring inspiration and deeper understanding to the issues, they have worked with. We continue the day working on opening the heart, dissolving some of the strings of attachment, and practicing cleansing tools. Our work finishes around 4pm.
Contribution for the work is dkr. 3820 - Euro 510 (accomodation & food are not included – see opportunities below).
Dkr. 820 - Euro 110 secures your seat (this amount will not be refunded if you unsubscribe) - payable via mobilepay 60807651 or IBAN: DK2884010001108937, Swift: MEKUDK21. Please clearly inform your name and arrangement.
The rest, including accommodation and maybe food is due at arrival. Euro or US dollar is preferred. For exact calculation of expenses, please contact Savannah: teachings@omahara.com
Before & After the Work
It is strongly advised to start following  a 'clean' diet - no red meat, no alcohol, no junk food- a week before the work to make it easier for the physical body to experience the liquid light the work introduces. It is also important to keep as much energy to yourself as possible in order to receive the most from your journey, therefore sexual intimacy is best be avoided  for 3 days before the work.
The dresscode is  confortable, plain white or light coloured clothing.
The few days after the work it is best to live at a slower pace as much as possible and support oneself on all levels- physical, emotional, mental, spiritual-  to be able to take in and process the material that has been offered through the work.
About Owen James & Yesim Savaser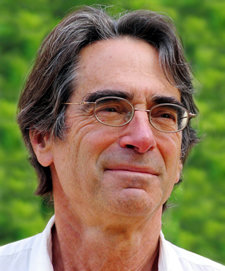 Owen James who facilitates  this type of  work in many countries around the world  has been trained and initiated by different traditions in South America and by the Beautiful  Painted Arrow of New Mexico.He has been on the spiritual path since over 50 years with true devotion for nature, music and medicine. He has worked intensively with the Brazilian communuties of the Santo Daime and Umbanda and has extensive experience and training as a psychotherapist, naturopath, past life therapist, rolfer, homeopath and  continues to teach and serve his clients for better health and wellbeing through his medical intuitive sessions. www.medicalintuitive.ca  - read more HERE!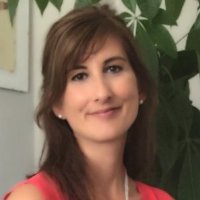 Yesim Savaser has been facilitating, organizing and partaking in spiritual works as guided by the spirit, since she has parted paths with her carrier as an architect. Gets inspiration from qigong, pranic healing,feng shui, shamanic practices and sound healing. Continues to work with space clearing&healing, offers guidance sessions through numerology and loves to teach the material. Read more HERE!
Together they travel around the world to share the wisdom of opening the heart and finding forgiveness to be able to embrace the fuller potential of being human and to live with kindness and compassion.

Accommodation & Food during the Work
Savannah offers accommodation in Savannah's Treat - B&B Healthy in comfortable beds/rooms or mattresses after first come principle and definitely beautiful nature surroundings, PURE ionized alcaline water, organic glutenlow lactoselow food for a price seen below – please choose yourself according to your needs and please pay this with Clarity of What at registration to: teachings@omahara.com
Prices per person:
Dkr. 250 - Euro 35 per night incl. bedding and towel or
Dkr. 200 - Euro 27 per night with own brought bedding and towel
Dkr. 150 - Euro 20 per day for full food & beverage – organic homebaked with variation of possibilities + free coffee, tea and pure ionised drinking water
Dinner Friday & Saturday before the work is very simple to assist the stomach, so Savannah is giving!
All participants need accommodation. In Savannah's Treat - B&B Healthy it is by first-come. With more than 22 participants or special requirements, you are referred to booking at Hoejkilde Bed & Breakfast 10 minutes walk from Savannah's Treat.
All participants choose themselves if they want food served or take care of this themselves - please inform Savannah in good time about your choice of food and accommodation.
There are 3 minutes walk to grocery store, which has organic options. There will be made room in fridge for your brought food - no guarantee though!