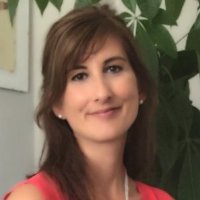 Yesim Savaser - Guidance through Numerology
Numerology is an ancient gateway that allows one to enter into the realm of vibrations to understand what you are here for, where your life path needs to take you, challenges and learnings on your way, how you relate with yourself and life, your skills and tools, aspects you need to balance, harmonize or strenghten. Through the vibrations of the numbers of your birthdate you are given a brief blueprint of your life in this current cycle. Once you have a deeper understanding about your own authentic vibration, it is much easier to navigate in life to create a happier and more fulfilling one, to come up with new paradigms which will lead you to a higher potential of yourself.
Numerology helps us to cultivate the understanding why people around us- whether our parents or our close relationships- act and react the way they do. And it is when you find acceptance you open the possibility of forgiveness, as without forgiveness one is tied up with the other whom they cannot forgive.
In a guidance session,  the person is studied as a constellation with their close relationships and members of their family, which gives a fuller picture of the matrix of their life therefore brings a deeper understanding.
Sessions are 1 ½ hours. Please have the exact birthdays of the people you wish to include in the constellation with you. Contribution for this work is dkr. 750,- / Euro 100
Yesim Savaser has been facilitating, organizing and partaking in spiritual works in many countries as guided by the spirit, since she has parted paths with her carrier as an architect. Continues to work with space clearing&healing, offers guidance sessions through numerology and loves to teach the material.
Has her inspiration from many teachings including:
Emei qigong, Four Pillars and Feng shui / Grandmaster Fu Wei Zhong
Shamanic practices / Shaman Durek Verret
Co-active Coaching / CTI London
Pranic Healing / Master Choa Kuk Sui
Crystal Healing / Benny Vervliet.
Yesim offers sessions while visiting Denmark for the Heart Opening Work, so 14th-19th of January 2021 is possible for booking a session.
Booking of session, please contact Savannah: teachings@omahara.com
Please also look up the amazing Numerology Balancing Bracelets, which really live up to their name. I can highly recommend.